Erin,
There are some simple tips to get great images of you plants with out spending a lot of money.
The most important is lighting this will make or ruin your image. I like natural light, morning or afternoon when the sun is low in the sky, the latter will give you a warmer tone. The most over looked factor is background, whatever you use you want color that compliments your subject. You want the background to be at least 2ft behind you subject, even further if your using and point and shoot camera since they don't do depth of field very good. You want the background to be out of focus so it does not distract you away from the plant.
This was taken using a morning sun with green foliage about 4ft behind the flower and P&S camera
I don't remember what the background was here but it was so far away and out of focus that your eye is drawn to the foliage.
If you want to do indoor photos here's an inexpensive setup, $40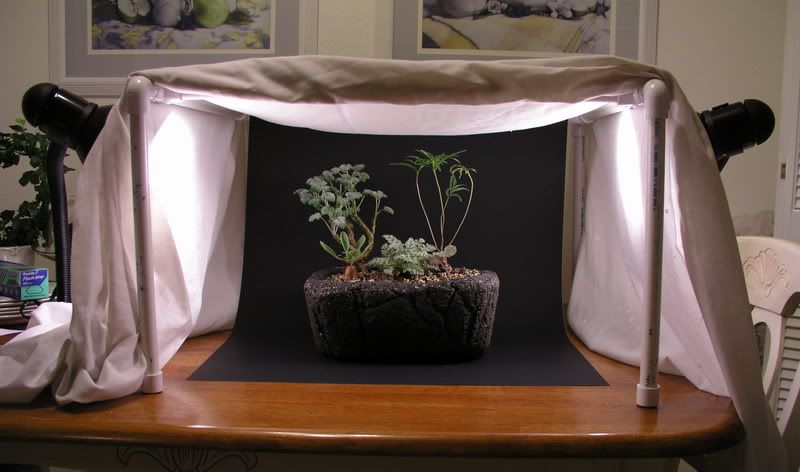 and here's the result, again using a point and shoot camera