Except for the very beginning, when I kept my first 200 worms in a redwood tub, I've mostly vermicomposted on the ground in a pile. I've found that the ground is much more forgiving than a bin, but I will have to make some changes.
Friday, the termite man will be coming to kill off a termite colony that has dared to infiltrate the house, and they will be treating everywhere around the house, including what has been my 3 worm piles. The treatment will kill off any worms left behind, so I have to change my way of doing things.
This one has been my favorite, because it's surrounded by concrete (it's almost as secure at keeping worms in place as a bin, because there's no place for the worms to go) and is on the north side of the house. I consider it my "nursery" pile because the population increases very fast in this pile:
Now, I am digging up the great bulk of my piles and moving as much of my population to this "bin", a bathtub that we removed from our bathroom during a remodel: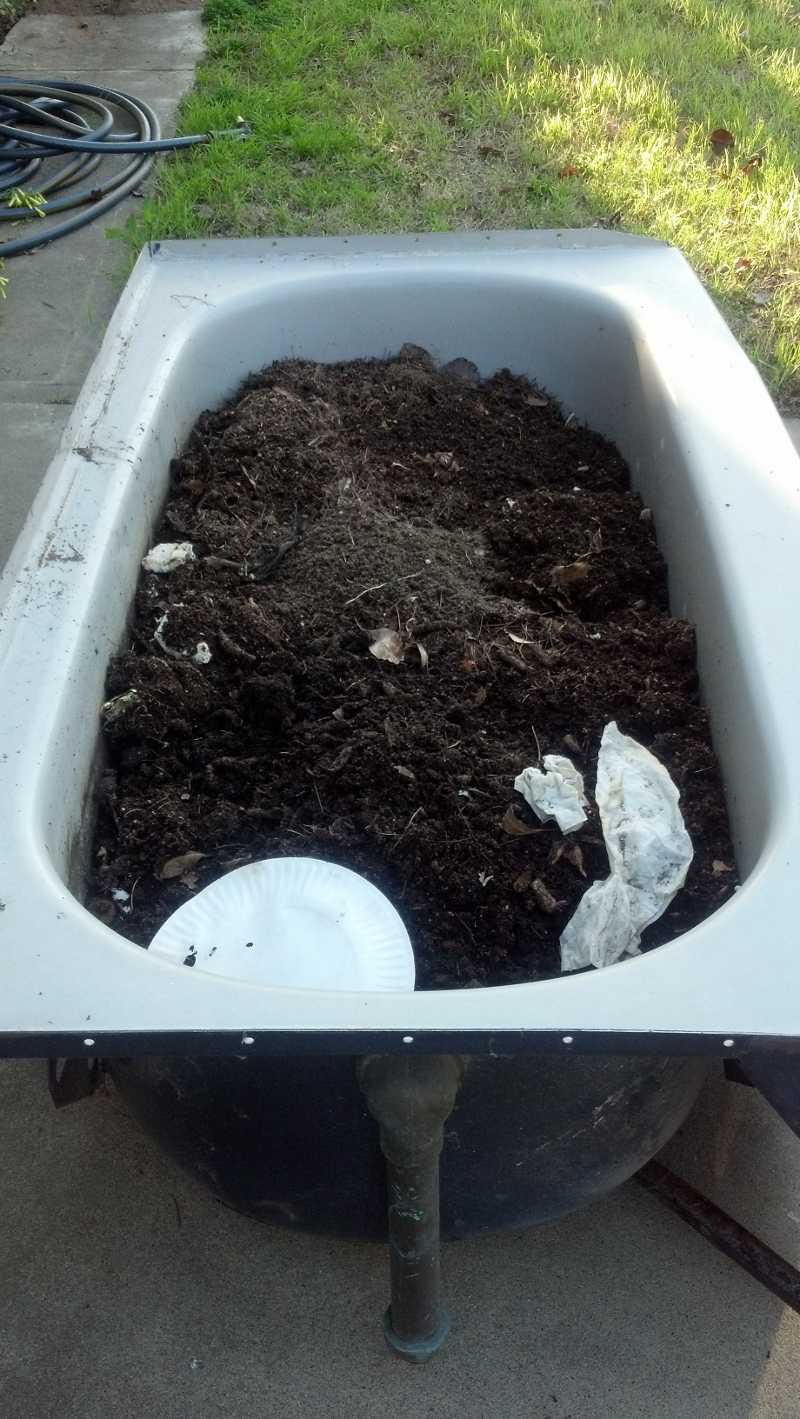 I'm a well seasoned vermicomposter, but I'm sad about the changes, and hope that my worms like their new living quarters.