If I can compost in Alaska, anywhere in the lower 48 should be allot faster & easier.
Big Garden compost bin last Fall (Sept):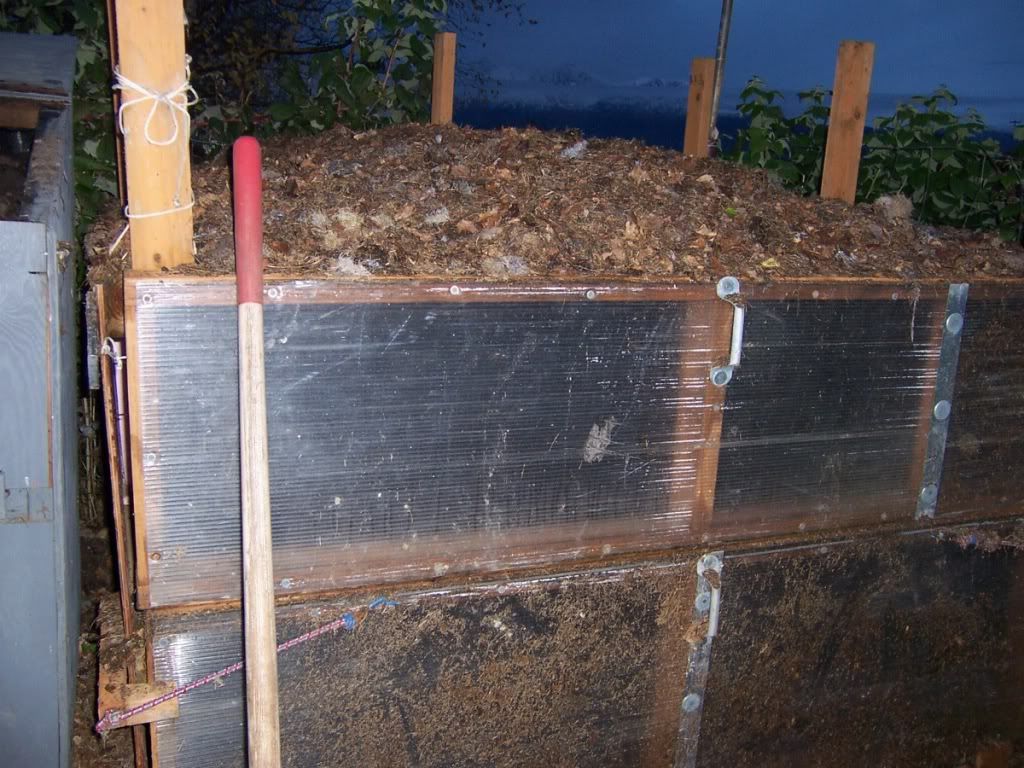 I'll be adding 3 - 3" air pipes on the bottom for the next batch. I know now, the bottom air pipes really help. A much better 1/2 done batch with the small pipes, more air will help. Lots of shrinkage.
Just pilled the front doors off: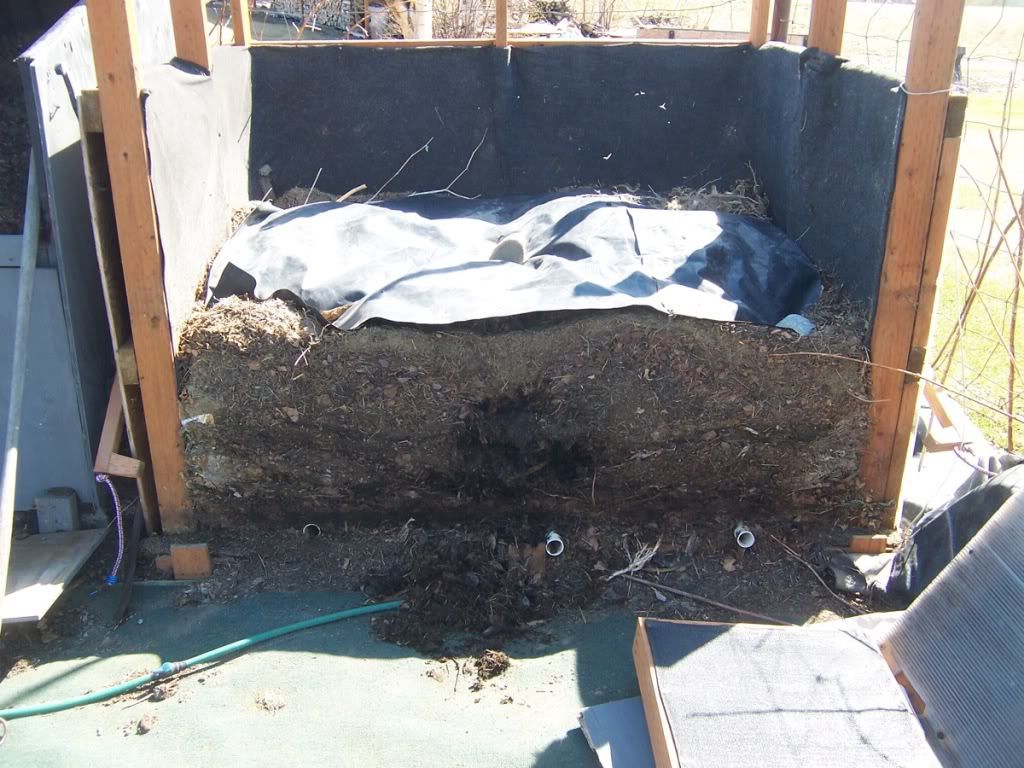 You can see it needs more time, stringy, leafy, moldy, , I'll mix in fresh grass clippings & let it work (cook) until August, then store the done compost in the "done bin". Then I have compost for next spring ready to go.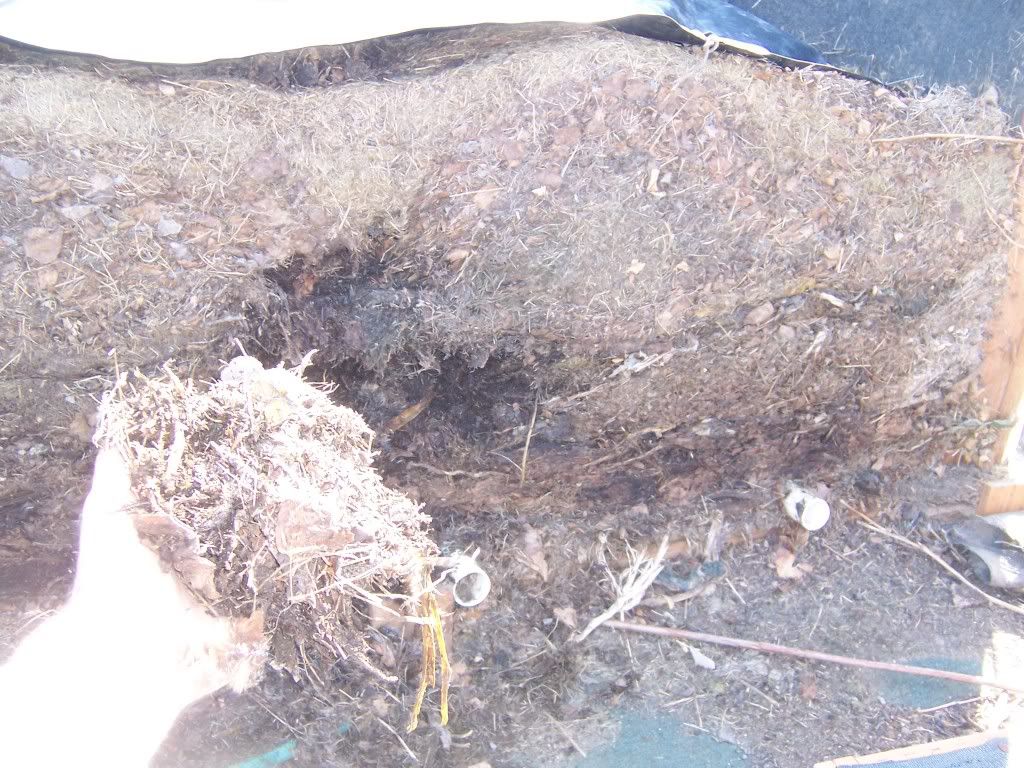 Small pallet bin, leaves grass, kitchen scraps, top 6" will be "seed for the next batch. I'll pull off the top layer that needs some more of Mother Nature's work, & mix in leaves & grass as I get it. When it's almost full, I'll empty & mix in fresh grass clippings, moisten & then add/mix to the top thru the summer with my kitchen/garden scraps, cover this fall. Do it again next spring.
It compacted pretty good thru the winter. (all today's pics)
You can see the shrinkage, it was full. I added kitchen scraps to it thru all last summer, mixing in just the top layer.
Bottom 2/3 rds is "done" good compost.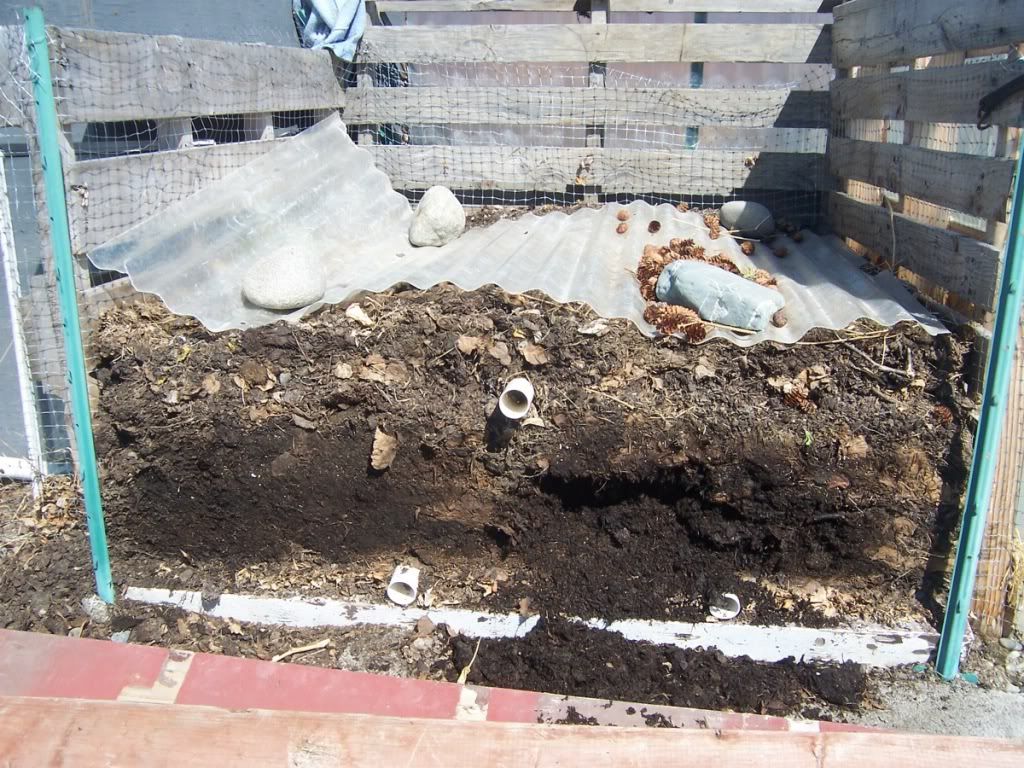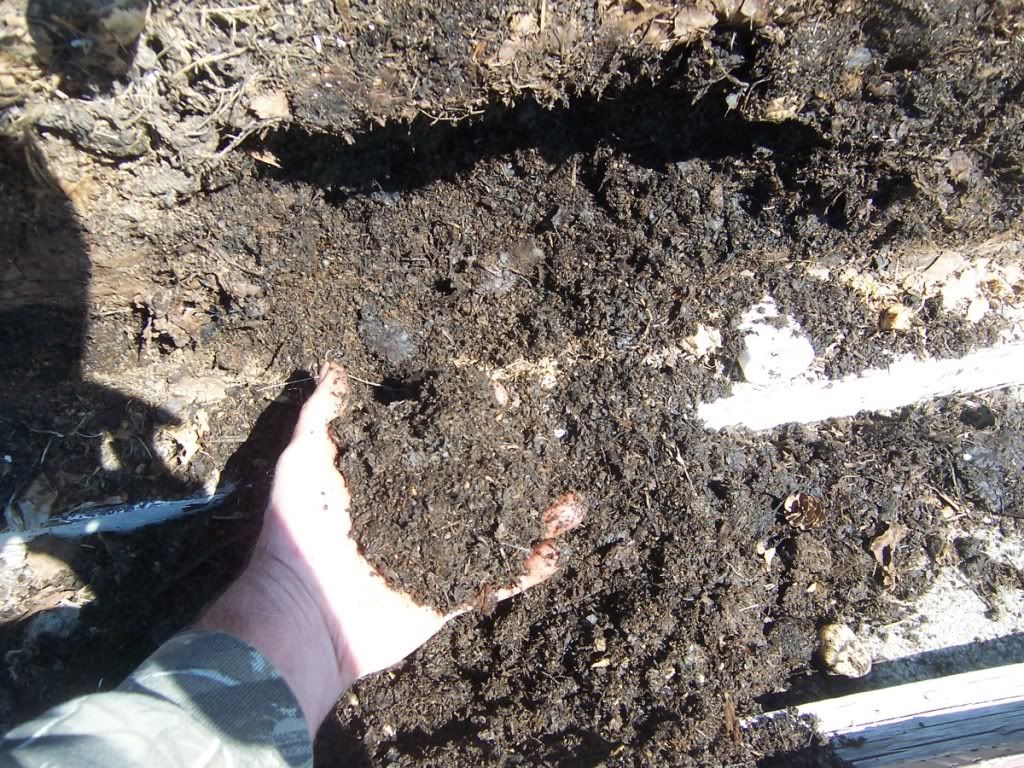 Hope this helps. Composting is fun & rewarding. Some work but "FUN WORK" & great outdoor exercise.