I agree Carol. 97 here yesterday as well. Today not as hot and humid. I was outside at 8am cleaning the fish pond filter and it was pleasant for a change. Still no rain yet.
Guess what noticed some more natives budded up and a little open.
Glaucophylla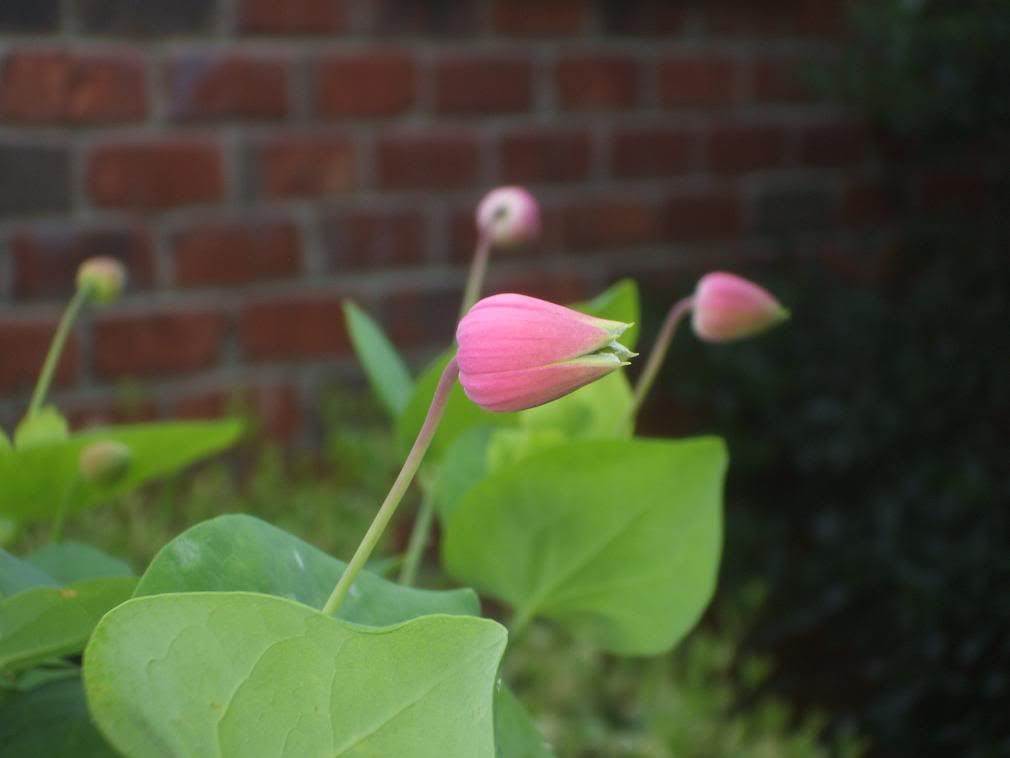 Another one with viorna to the left. The viornas don't seem to be as highly colored for me this year. I am going to go over and check out the native wild colony to see how they are doing this year. Still have one other viorna plant that has not come into bud yet but it was later coming up this year.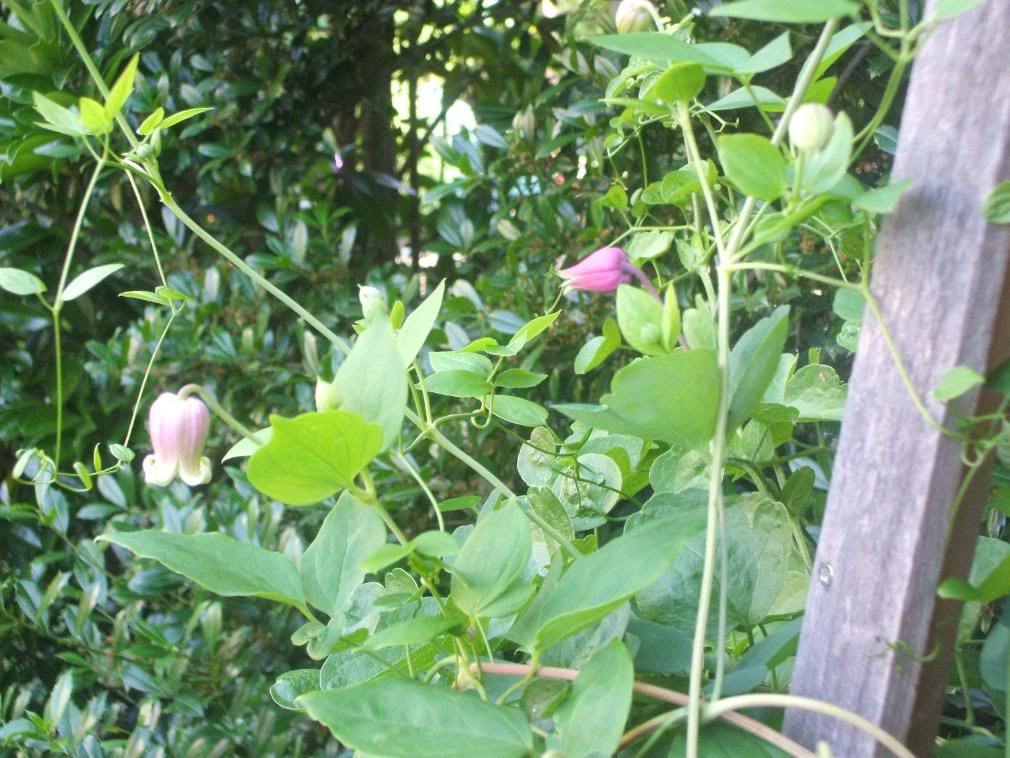 Texensis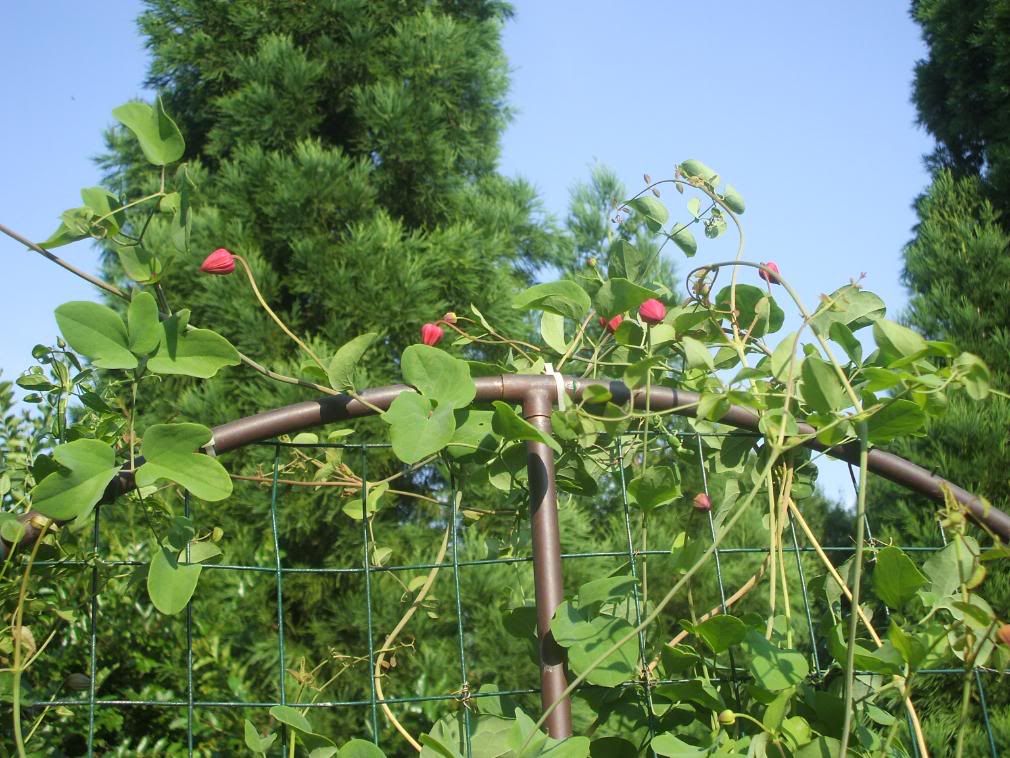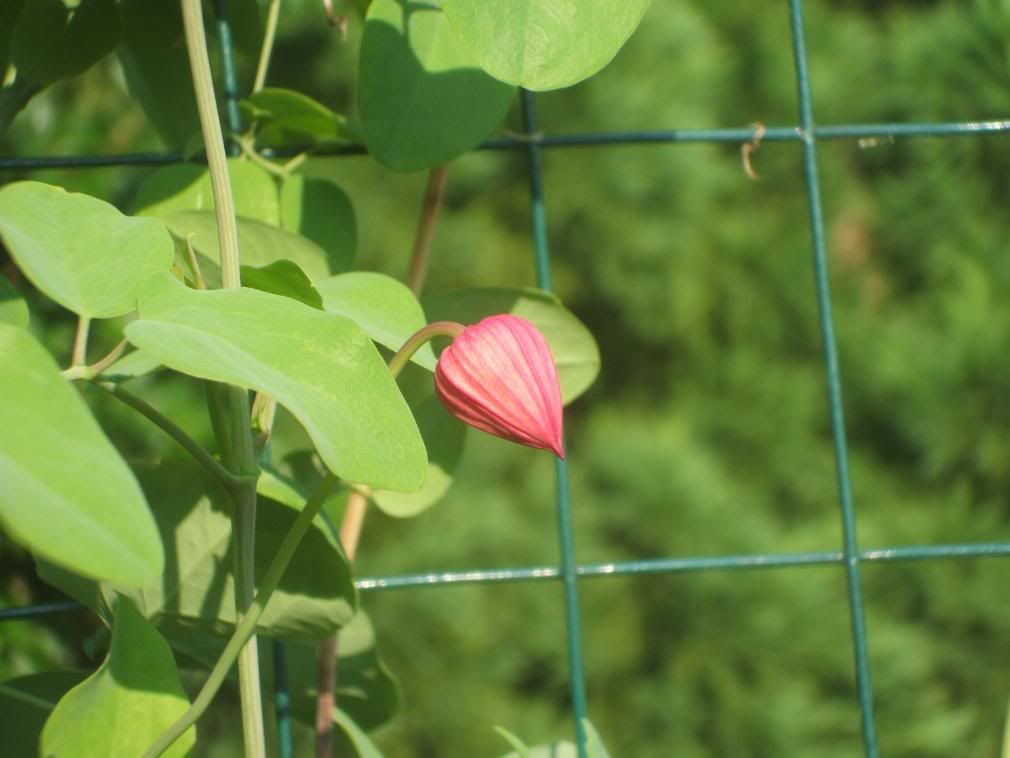 Okay not a native but a native hybrid of viorna and possibly viticella-Kaiu. Love the slight purpley tinges along the sepal.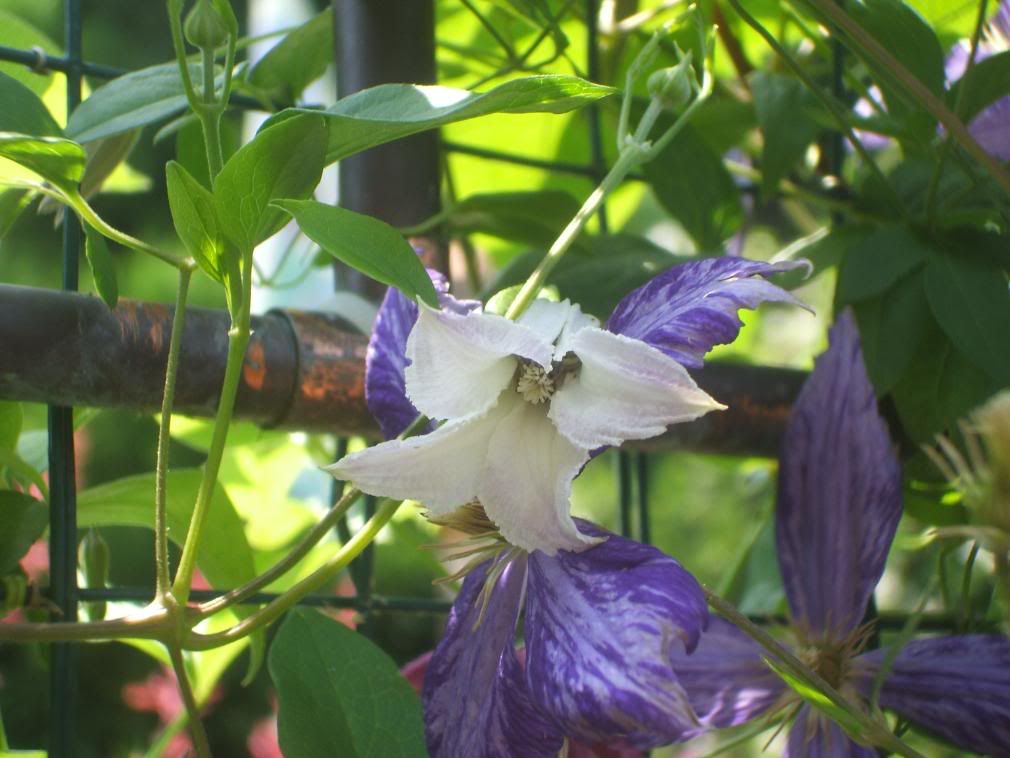 Straight on it reminds me of an integrifolia bloom.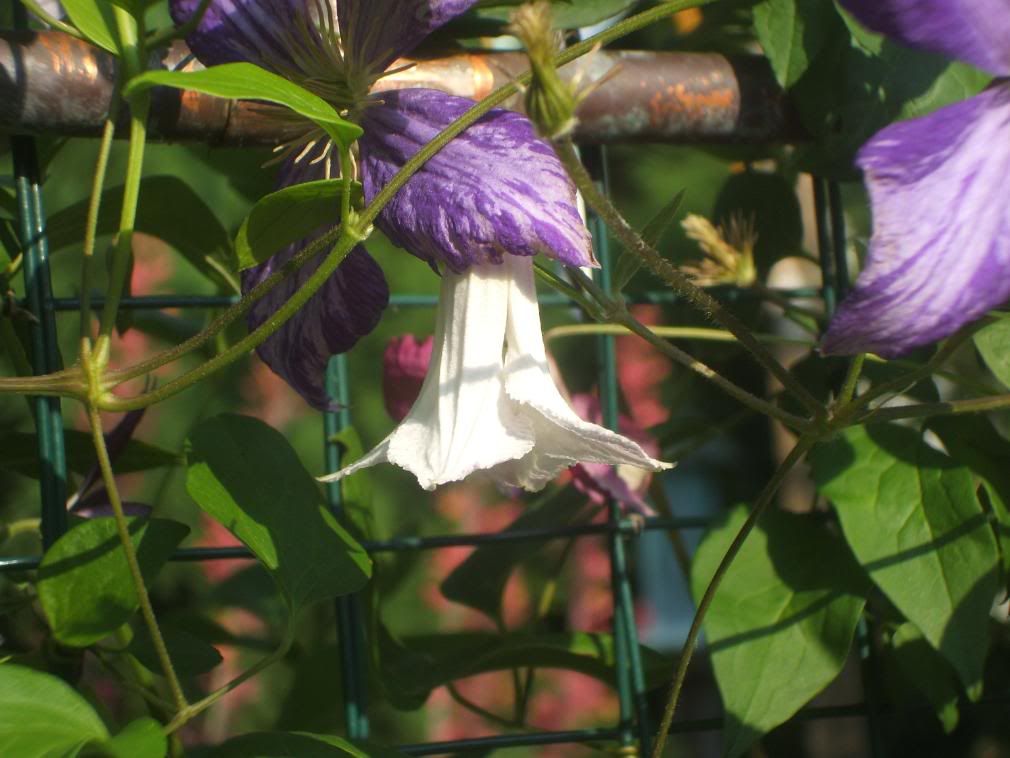 Another one not a native but just one tough cookie that has been in bloom for quite a while now and has been laughing at the heat is Tie Dye paired with Abundance. I love these two!