On my tiny little lot, I have made two garden rooms.
The east garden deck is closest to the street, so beyond its gate is my secret garden.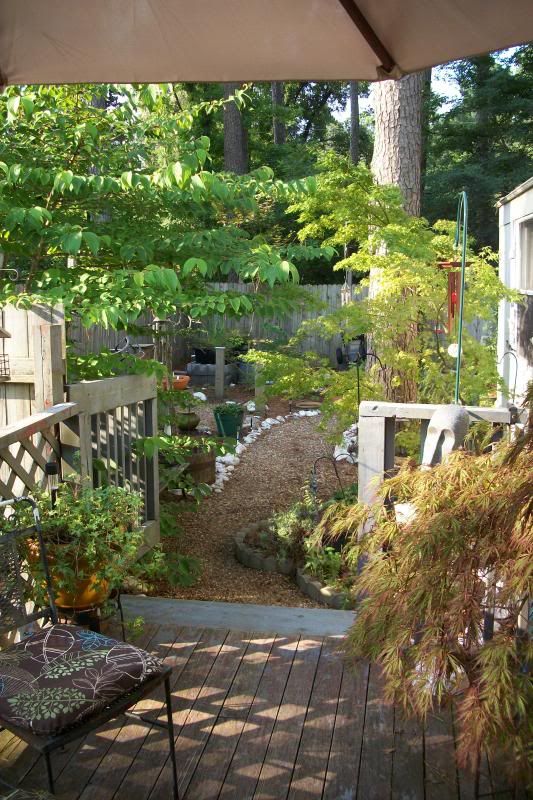 When the spiderwort showed up as a volunteer plant, I remembered what my grandfather told me - that a weed is just a plant growing where we don't want it. So the spiderwort stays.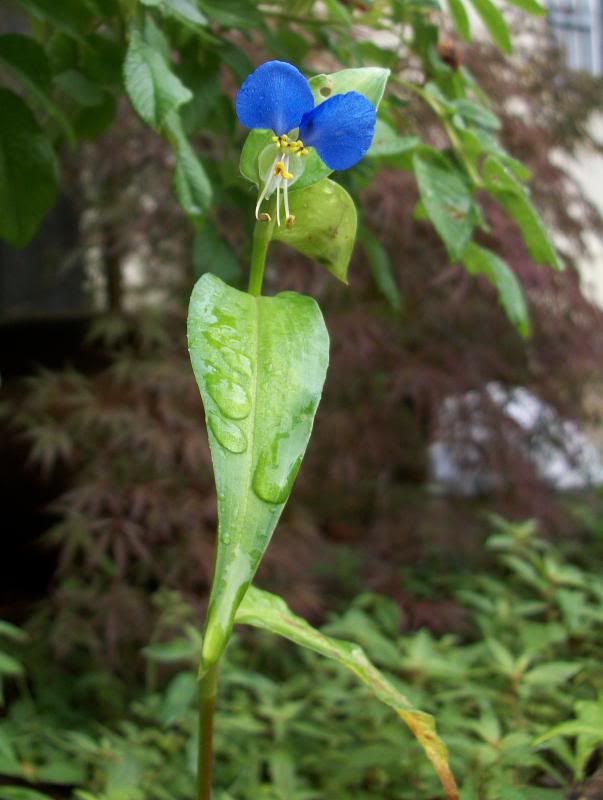 This is the first year for the pond. For four years, I used the 275 gallon galvanized steel stock tank as a water feature (no plants) with a fountain in it. This year, I built a 60 gallon bog filter and turned it into a goldfish pond with ryukins.
This is one of my favorite places to sit in the afternoon. I've been watching this stubborn lotus bud refuse to open up for the past 10 days.
The west garden room has a more private feel, since the deck is farther off the street.
_________________
Sometimes I get the feeling that the whole world is against me, but deep down I know that's not true. Some of the smaller countries are neutral.
- Robert Orben