Hi all,
I went to my friend Irina's house on Sunday to pick up a cutting of Aeschynanthus humilis and a couple of streptocarpuses. Her plant room is pretty amazing. She has all kinds of gesneriads. Quite a few I knew and quite a few I'd never heard of. Instead of the three plants I had thought I was getting I left with quite a few more. She would go from plant to plant and ask me if I wanted a cutting. Before I knew it she had given me a total of 18 plants, cuttings and rhizomes! I probably refused another 10 plants or cuttings she offered. Anyway this is kind of a problem, because I don't have room for 18 more plants at my house. Basically my gesneriad collection just increased by 50%. So now I have to be pretty creative. All in all, My Irina was extremely generous! My next problem will be that all of these plants are going to get larger!
As you can see below, five of them will take up residency in front of my terrarium. With some reorganization of my present plant stands I can get a few more in there. I figure I can hang up a few plants on hooks from the ceiling and it looks like the dresser is going to be full of plants from now on.
She gave me:
2 African violet plants.
1 African violet cutting.
1 Episcia plant.
2 Episcia cuttings.
3 Streptocarpuses
1 Petrocosmea plant.
1 Miniature sinningia plant.
1 Sinningia speciosa tuber.
3 Kohleria rhizomes.
1 Achimenantha rhizome.
1 Aeschynanthus cutting.
1 Columnea cutting.
Here are some of my treasures:
Plants.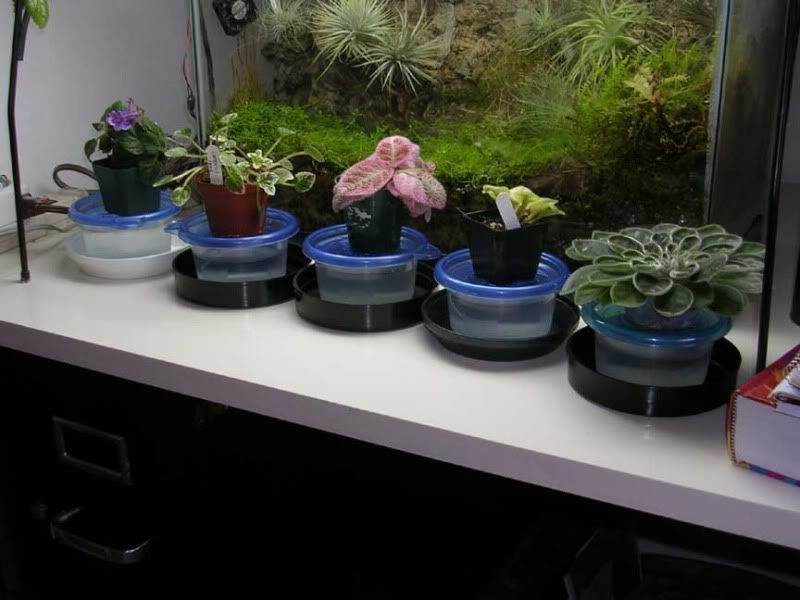 Bagged cuttings and plants.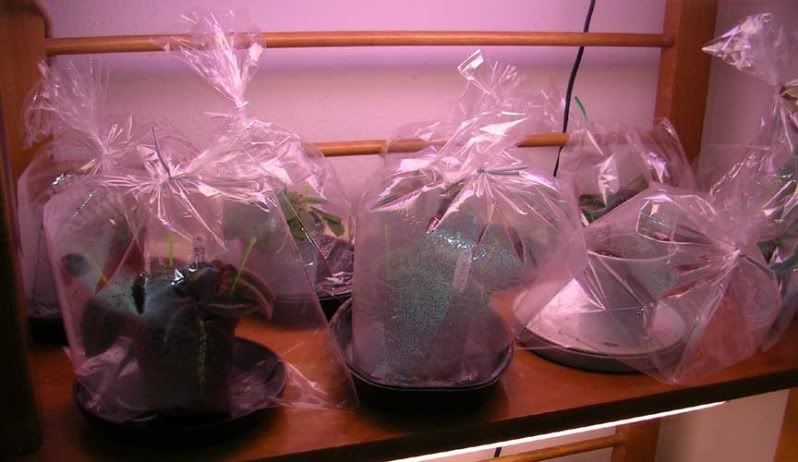 Episcia Pink Smoke.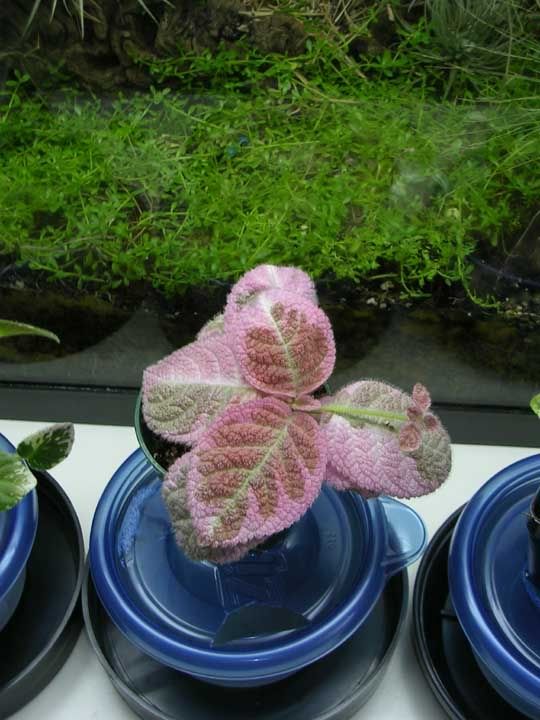 Petrocosmea sericea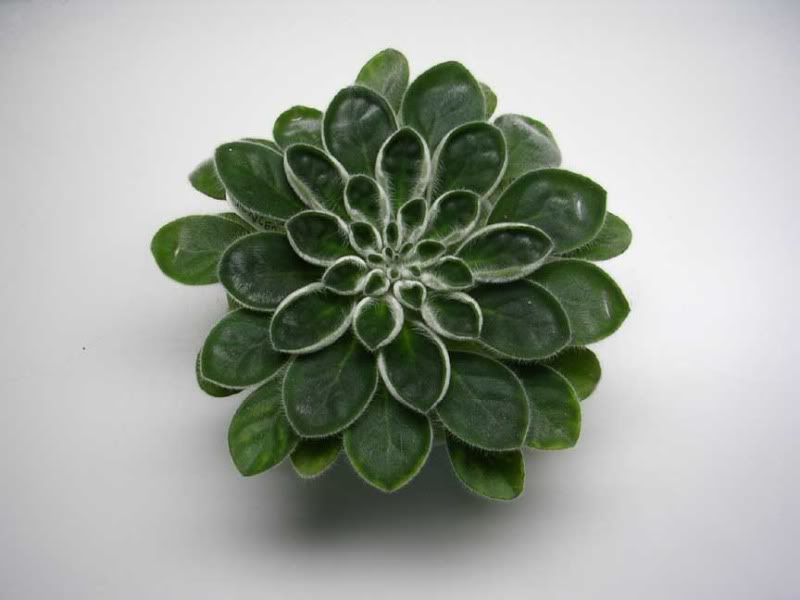 Sinningia HCY's Icy Blue x self. You can see that it's developing a new tuber under the bloom.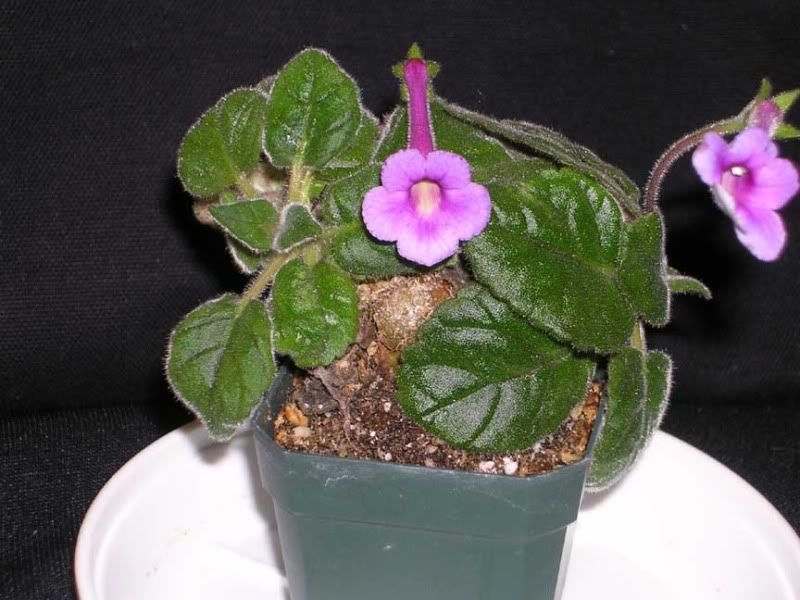 One I potted. Episcia Thad's Pinka Dot