Not much interest in Sansevieria on the C&S side, but somebody has to appreciate a bargain.
Selenecereus urbanianus monstrose form, already shown on the C&S forum This plant came from San Francisco to my friend's nursery and spent a month there before I got it.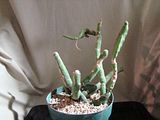 Sansevieria cylindrica also from Grow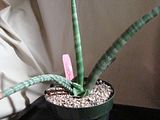 A variegated Ficus elastica which was on the mark down table at the nursery for $6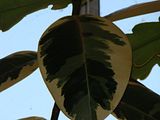 and Sansevieria patens aka "Ed Eby," another Grow find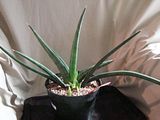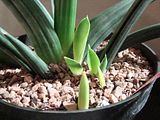 PS Foxy how's the pothos N'Joy doing? Toni showed me a picture of hers and it's growing by leaps and bounds.